The Office Quote of the Week
"I just, I don't understand what is preventing you from laughing this off and giving me a big hug." - Michael, to Meredith after hitting her with his car and cracking her pelvis

_________________________________________
Well, I'm back! I feel like I haven't blogged in forever. I'm about 83% better, just still got a nasty smokers cough that looks like it might be here to stay for awhile. I did manage to come in to work a couple of hours Wednesday and Thursday, and today I feel much better so who knows how long I'll make it! :) Thanks again for all the well wishes...ready to have my energy level back and be productive (for a change).
_________________________________________
Big news!!! My adorable nephew, Jax William, was born this morning!!! This is my brother and sister-in-law's first son, and I couldn't wait to see what he looked like. They have 2 gorgeous daughters...here they are waiting for their baby brother to be born:
And here he is!! My mom said he has lots of dark curly hair and looks like a miniature version of my brother...isn't he precious?!
They live a couple hours from me and I was planning to go see him this weekend, but since I'm still getting over the bird flu my husband says I shouldn't contaminate the little sweetie. So he'll just have to wait until next weekend to meet his favorite aunt!! :)
_______________________________________
This is pretty much how I feel about work right now.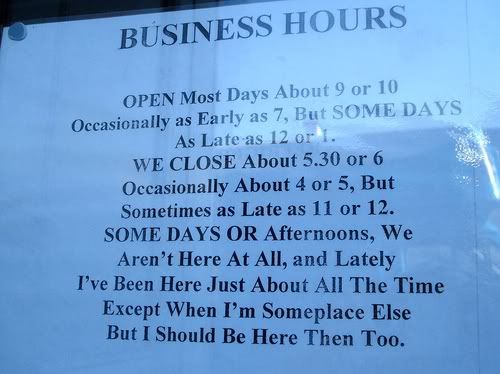 ________________________________________
That's all for today....happy weekend, friends! :)